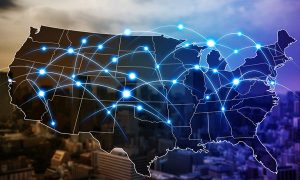 One (1) E-learning | Four (4) 1-hour sessions + Assessment
Business Continuity Management for Pandemic Flu Blended Learning Course (BCMPFBL3)
This intermediate business continuity management (BCM) course is primarily designed for BC professionals to understand BCM fundamentals and given the opportunity to practice and implement an actual risk assessment, business impact analysis, business continuity strategy and plan under a realistic environment.
The course is divided into 2 Modules which is expected to be completed within 10 weeks.
MODULES
Module 1 – BCM E-Learning Courses
Sign up any of the following BCM Fundamentals E-learning package:
Note: Participant is expected to complete Module 1 within 4 weeks after registering before pursuing Module 2
Module 2 – Facilitated Online Workshop
Participants will be given the opportunity to practice the fundamental concepts of risk analysis and review (RAR), business impact analysis (BIA), business continuity strategy (BCS), Plan development (BC Plan), testing and exercising via hands-on and interactive sessions with fellow participants from various industries.  Participants are expected to complete an actual RAR, BIA, BCS and BC Plan templates using your organisation examples.
The course prepares the participants with the framework and guidelines for companies, large or small, to move to a higher level of preparedness to lessen the impact of an infectious disease disruptions. BCM Institute uses experiential training by experienced instructors who expound BC best practices, via assessments and instructor-led discussions in times of an infectious disease outbreak such as Ebola, H5N1, H7N9, H3N2, H1N1, HA1, Mers-CoV, Zika and the latest outbreak of the Coronavirus which was declared as global health emergency by WHO.
The course equips Business Continuity Planners to assist the Organisation to develop and implement its pandemic flu business continuity plan.
Note: Participants are required to submit their assignment and will be assessed at the end of each session (there are a total of 4 sessions for Module 2). The assignments are expected to be completed and submitted to the facilitator within 3 days after each session, failing which, shall disqualify the participant from receiving the BCCS certification.
Price
SGD2,400 (Inclusive of BCCS certification application fee)
Estimated Duration
Elapse period of 10 weeks
Certificate
4 Certificate of Completion (COC)
1 Business Continuity Certified Specialist (BCCS) Certificate
Fill out the form on this page to save your spot or send an email to sales.ap@bcm-institute.org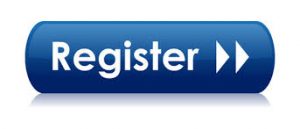 If you are joining live, make sure the date is in your diary. Email us for the latest schedule on the blended learning offering for 2020!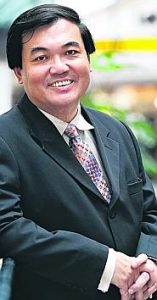 Dr Goh Moh Heng
His primary areas of expertise include Business Continuity Management (BCM), Disaster Recovery Planning (DRP), ISO22301 BCM Audit and Crisis Management. Since 2011, Dr Goh had served as global head for Standard Chartered Bank and tthe Government of Singapore Investment Corporation, now known as GIC.  Moh Heng has assisted more than 100 organisations, particularly those operating in the Asia-Pacific and Middle-East Region in their successful implementation of their Business Continuity Management System (BCMS) and achieving their BS 25999/ SS 540 / ISO 22301 organisation certification.

BC Certified Specialist (BCCS) Certification is awarded to participants who successfully completed all Blended Learning sessions and satisfies the facilitator during the live assessments, sends in an application detailing at least 1 year of BC experience, and satisfies and meets the experience requirements of the independent certification body.
Objectives
Objectives
The course would cover the following topics and the participants should be able to:
Understand the fundamentals of BCM
Understand the characteristics of an infectious disease and how it would affect an organisation's BC Plan
Activate, respond and resume operations during an infectious disease outbreak
Who Should Attend?
Who Should Attend?
Senior management with BCM responsibilities who needs to incorporate an infectious disease plan into their BC Plan.
Anyone new to the BCM and would like to know how an infectious disease would affect their organisation's BC Plan
If you have been tasked to spearhead or assist in your organisation's BCM Plan and update its Pandemic Plan to cover infectious diseases
If you have been recently assigned with BCM co-ordination responsibilities for your business unit.
Any employees or consultants in EHS, Security, Human Resources, IT, Risk & Compliance functions.
If you are a business partner or service provider of essential services to any organization of which an infectious disease disruption of such a service provided by you would be of catastrophic consequences to that organization.
Course & Examination Fee
Course Fee
SGD 2,400 (Blended Learning)
SGD 1,300 (for those who have attended the BCM-200 ISO 22301 BCMS Planner course via E-learning)
Certification Fees
SGD75 (Certification Fees for BCCS certfication in inclusive).
Other Information
Follow-up Courses
BCM-330: ISO 22301 BCMS Implementer or BCM-5000: ISO 22301 Expert Implementer course
For novice who are keen to gain a comprehensive understanding of BCM, it would be useful to attend the BCM-5000: ISO 22301 Expert Implementer course
Learning Resources
Min no of Pax
5
Terms and Conditions
BCM Institute will conduct the course only if there are sufficient participants. BCM Institute reserves the right to alter the course content, alter the course location, cancel or reschedule course at any time without liability. In these circumstances, participants will be offered for deferment to the next run of the same course.