Upgrade Your Organisation BCM Plan And Staff Competency With HRD Corp Claimable Course
We are an HRD Corp Registered Training Provider. Our training courses are HRD Corp claimable and we offer a comprehensive suite of three one-day for organizations (or 6 half-days via blended online learning) to train its personnel assigned to BCM responsibilities.  It is methodically and professionally aligned such that a novice can be trained to update and maintain your BCM initiatives.  Do speak to us if you would like to implement your BCM plan via training-led implementation specifically for your organisation.
There is a continuous need to prepare for COVID-19 endemic phase with loss of access to personnel due to the Omicron variant and other emerging variants.  Planning for the other business disruptions that may impact organizations of any size in any location is imperative. BCM is not the responsibility of just one to two people in the organization but a team.  The challenge is to implement it in the most cost-effective manner and yet achieve the learning to implement and sustain the BCM programme.
BCM Institute has trained more than 5000 professionals and certified over 2,000 professionals from 40 countries which come from companies in industries ranging from SMEs, Multinational and government agencies.
Malaysians will be paying only RM1,500 per course per person
Original course fees are Singapore Dollar SGD 800 or MYR 2,500 Per Person.  Malaysians will enjoy RM1,500 per course per person and if you attend these three courses as a group to allow your organization to implement or update its BC plans, you can save more with the HRD Corp funding (please check with your respective training division/human resource for funding available).
These three-competency based BCM training courses allow participants to complete the five phases of the ISO22301 aligned BCM methodology to implement their plans within their organization.
For a limited time, BCM Institute will award the Business Continuity Certified Planner (BCCP) certification upon completion of the three courses.
If you have attended all the above courses, what is next?
Are you the designated person in your organization in charge of BCM embarking on the BCM implementation using a combination of training with specialized advisory support to develop, implement and finalize its BCM program for an organisation?
We would recommend the two to three persons designated to head this program be train to setup the project and review the program.
This BCM project initiation course or BCM-410 course is also claimable for HRD Corp. This is a 2-day course (four 1/2-day online sessions) aimed to train the participants to be able to initiate their organization's Business Continuity Program. It includes the development of policy, framework, risk matrices and project plan for your organisation.
It is targeted at management with BCM responsibilities, designated BCM managers and anyone responsible for implementing the framework, policy, structure and commitment to enable effective BCM project management.
Public Price: RM3,950 per person
Public Price

RM 2,500 (SGD 800) Per person

Malaysia Price (Malaysians residing in Malaysia)

RM 1,500 Per Person

Saving Of

RM 1,000 Per Person
Dedicated team of leading industry practitioners as instructors with over 20 years of industry experience among them
Dedicated team of leading industry practitioners as instructors with over 20 years of industry experience among them
Largest Business Continuity Management and Resilence training and certification organization in Asia Pacific
Trained
We provide the most comprehensive BCM, CC, CM, DRP and BCMS Audit training and certification with most experience practitioners in the Asia Pacific
Certification
It is governed by an independent Advisory Board, Education, Examination & Certification Committees
Worldwide
Our certifications are recognized by professionals, practitioners, consultants, auditors, and officials from over 850 organizations and MNC across 40 countries
BCM Institute's Qualified Facilitator Profile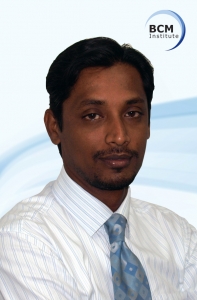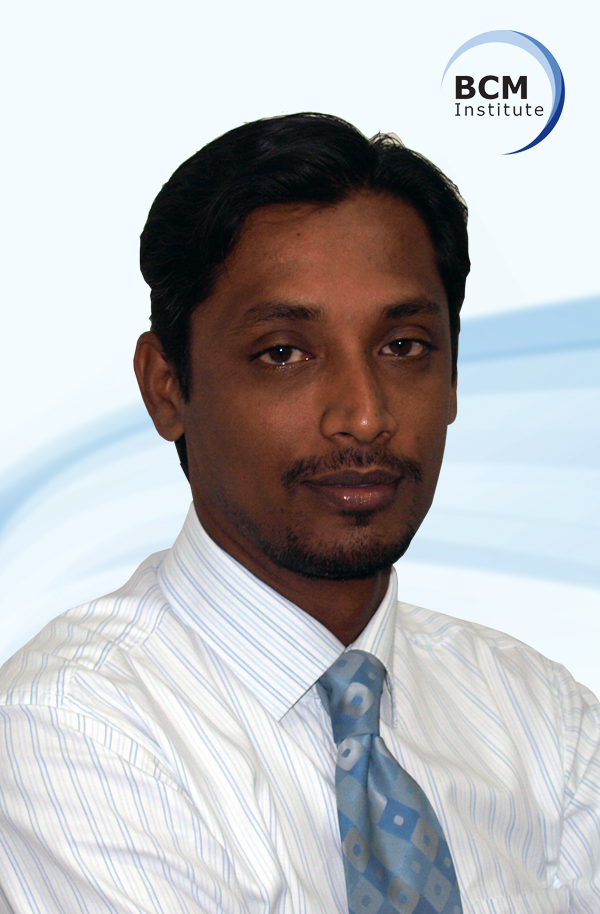 Murugan Munisamy
Managing Director at N Plus One Sdn Bhd
He has vast experience in the development and deployment of Business Continuity Management Projects/Program/Workshops for Banks & Financial Institutions (Local & International), Information Technology, and World-Class Event Management.
BCM Institute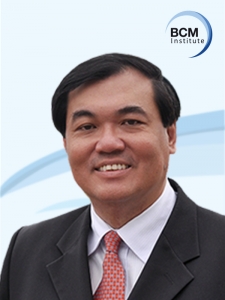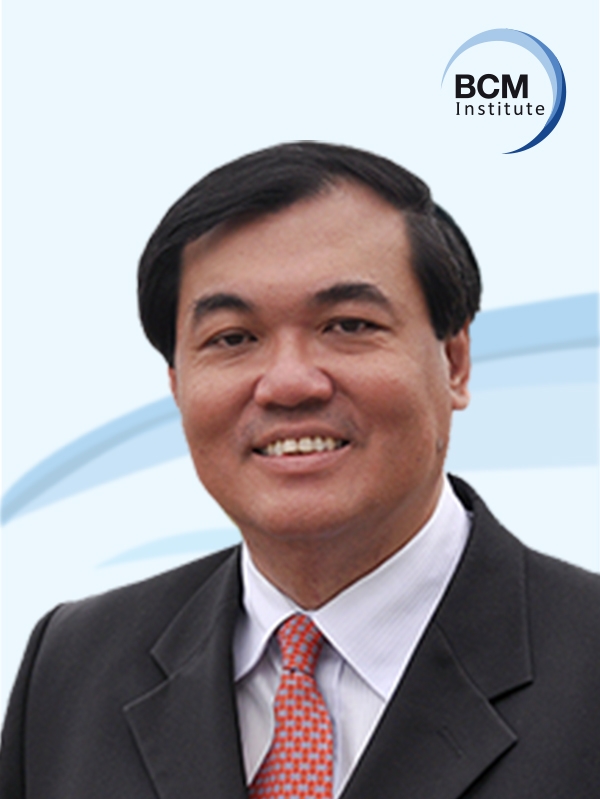 Dr. Goh Moh Heng
President of BCM Institute
Expertise in Business Continuity Management (BCM), Disaster Recovery Planning (DRP), ISO22301 BCM Audit and Crisis Management for more than 30 years. He held senior BCM and CM positions with GIC and Standard Chartered Bank.
The first Asian in the 16th year history to be awarded the "Business Continuity Lifetime Achievement Award" in London, United Kingdom by the Continuity, Insurance and Risk (CIR) Magazine.
BCM Institute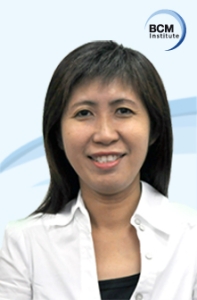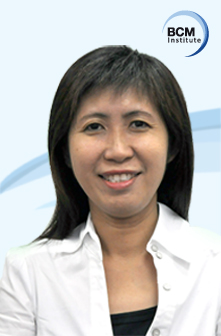 Rose Lam
Vice President at GMH Continuity Architects.
Rose Lam has more than 20 years of BCM experience including regional BCM planning and program implementation for the bank's offices in Asia: Singapore, Australia, Hong Kong, Japan, India, Korea and South-East Asia.
Besides being in the banking industry with DBS Bank and JP Morgan, Rose also had held several IT and Engineering roles at Apple Computer.
BCM Institute
HBPTC found the series of WSQ-BCM-310-320-330 courses practical and useful as the content of the BCM implementation is based on the actual operations within our Town Council. It has also helped us finalised our risk assessment, the Town Council's critical functions, its recovery strategies to recover and finally, the BC Plan.
Overall, the 310-320-330 class content is helpful, not too intensive but clear and easy to understand. Time allocated for the class is just nice for busy working level like myself. I am confident that the BCM Institute courses will help me further in exploring BC & DR related fields in my career.