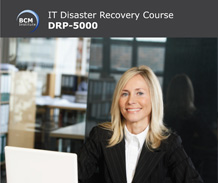 4.5 days (inclusive of half day)
Course Description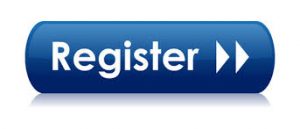 DRP-5000 is a 4-day advanced level IT Disaster Recovery Planning (DRP) course with an additional of 3 and 1/2 hour 150-Multiple Choice Question (MCQ) based examination, following the successful completion of the course. This course is intended for experienced IT disaster recovery (DR) planners. It is also designed for IT professionals who has minimal DR experience and would like to have an in-depth understanding of this subject.
Certification


Disaster Recovery Certified Expert (DRCE) Certification is awarded to participants who successfully completed their DRCE examination, with verifications of the participant's experience by BCM Institute.
Objectives
This course will provide participants with the concept and knowledge, which will enable them to:
Identify the threats that affect the IT and business environment and its countermeasures.
Have a thorough understanding of the DR Planning Methodology.
Conduct an application impact analysis for an organisation.
Develop and implement business and IT recovery strategies.
Conduct the cost-benefit analysis for strategies and alternate site selection.
Consolidate and implement a comprehensive IT DR plan.
Create and develop IT DR awareness and training program.
Conduct exercises and tests.
Integrate business continuity with the IT DR initiatives.
Sustain an effective organisation-wide IT DR program.
Who Should Attend?
Participants should possess at least one year of IT or related experience especially in the area of IT disaster recovery. (Participants who are new to BC or with less than one year of BC or DR experience will be awarded the Disaster Recovery Certified Planner (DRCP) certificate while those with more than 1 year but less than 3 years experience may apply for the Disaster Recovery Certified Specialist (DRCS)
Experienced professionals with three years or more experience,  from the security, risk management, facility, IT security, business operations who have direct or indirect responsibilities are encouraged to attend and apply for their Disaster Recovery Certified Expert (DRCE) certification.
Examination
This course incorporates a 150-Multiple Choice Question electronic exam on the next day. The duration of examination is 3 and 1/2 hour. Candidates who achieve a passing score of 75% or higher are eligible to apply for the BCM Institute's Disaster Recovery Certified Expert (DRCE) accreditation. The examination fee is included as part of the course fee.
Course Fee
Singapore SGD 3,850
Malaysia MYR 9,625
This course fee does not include application processing fee for the DRCE certification.
Certification Fees
SGD 150 (Certification Fees are to be paid during application after participants have passed their Qualifying DRCE exam)
Examination Fees
The course fee includes the DRCE examination fee.
Follow-up Courses
Learning Resources
Min no of Pax
Venue
Singapore
Rendezvous Grand Hotel
Malaysia
Swiss Garden Hotel & Residence
Funding
Singapore
TBA
Malaysia
HRDF for Malaysians and Malaysian PR
Terms and Conditions
BCM Institute will conduct the course only if there are sufficient participants. BCM Institute reserves the right to alter the course content, alter the course location, cancel or reschedule the course at any time without liability. In these circumstances, participants will be offered for deferment to the next run of the same course.