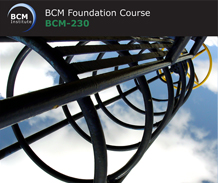 1.5 days (inclusive of half day)
Course Description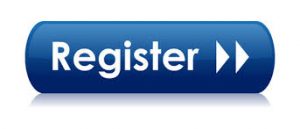 BCM Institute's introductory 1-day foundation course on the fundamentals of the international ISO22301 standard for BCMS and Business Continuity Management (BCM)provide the participant with grounding in the ISO22301 of BCM best practices released in May 2012.
Certification


The Business Continuity Certified Planner (BCCP) Certification is awarded to participants who successfully completed and passed the Qualifying BCCP examination attached to the course.
Objectives
The course would cover the following topics and the participants should be able to:
Who Should Attend?
Senior management with BCM responsibilities who requires a more comprehensive understanding of BCM.
Anyone new to the BCM and/or ISO22301 and is required to have a good understanding of the BCM Programme.
If you have been tasked to spearhead or assist in the ISO22301 implementation initiatives within your organization.
If you have been recently assigned with BCM co-ordination responsibilities for your business unit.
Any employees or consultants in EHS, Security,  Human Resources, IT, Risk & Compliance functions.
If you are a business partner or service provider of essential services to any organization of which the disruption of such a service provided by you would be of catastrophic  consequences to that organization.
Examination
This course incorporates a 50-Multiple Choice Question electronic exam on the next day. The duration of examination is 1 and 1/2 hour. Candidates who achieve with a passing score of 75% or higher are eligible to apply for the BCM Institute's Business Continuity Certified Planner (BCCP)accreditation. The examination fee is included as part of the course fee.
Course Fee
Certification Fees
Examination Fees
This course fee includes the BCCP examination fee.
Follow-up Courses
BCM-300: ISO 22301 Implementing the BCMS or BCM-5000, DRP-300 or DRP-5000.
For novices who are keen to gain a comprehensive understanding of BCM, it would be useful to attend the BCM-5000: ISO 22301 Expert Implementer for BCMS course.
The candidate that does not have the necessary BCM experience to meet the BC Certified Expert (BCCE) certification and has passed the BCCE examination, will be allowed to apply for the BC Certified Planner or BC Certified Specialist.
Learning Resources
Min no of Pax
Venue
To be advised upon confirmation of course.
Funding
Singapore
Participants from SME companies are able to claim PIC Training. To know more about the scheme, do click here
Terms and Conditions
BCM Institute will conduct the course only if there are sufficient participants. BCM Institute reserves the right to alter the course content, alter the course location, cancel or reschedule the course at any time without liability. In these circumstances, participants will be offered deferment to the next run of the same course.