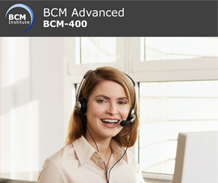 BCM-400: ISO 22301 BUSINESS CONTINUITY MANAGEMENT SYSTEM MANAGER
Course Description
The BCM-400 ISO 22301 Business Continuity Management System Manager or BCM-400 ISO 22301 BCMS Manager course is an advanced level course designed to equip participants to with an in depth knowledge on how to implement, manage and maintain a maturing BCM plan and team. It is a follow up course to the BCM-300 ISO 22301 Business Continuity Management system Implementer course.
Pre-Requisite Course: BCM-300: ISO 22301 Business Continuity Management System Implementer course
Certification


Business Continuity Certified Expert (BCCE) Certification is awarded to participants who have successfully passed their Qualifying BCCE examination. An application form detailing their 3 years of Business Continuity experience would need to be submitted along with the SGD150 application processing fees. Only those deemed to have the necessary and relevant experience would be granted the certificate. Certifications are awarded by an independent group of BCM Institute certification assessors.
Objectives
This course will provide participants with the concept and knowledge, which will enable them to:
Who Should Attend?
BC Managers and practitioners who wants to upgrade their BCM competency
BCM participants who have completed their BCM-300 ISO 22301 BCMS Implementer course
BCM participants who have passed the Qualifying BCCS examinations
Examination
This course incorporates a 150-Multiple Choice Question electronic exam on the next day. The duration of examination is 3 and 1/2 hour. Candidates who achieve a passing score of 75% or higher are eligible to apply for the BCM Institute's Business Continuity Certified Expert (BCCE) accreditation.
The course fees includes 1 Qualifying BCCE examination and 1 Qualifying BCCE re-examination.
Course Fee
SGD2,200 nett
MYR 4,680 nett (only for Malaysian citizen taking the course in Singapore)
This course fee does not include the application processing fee for the BCCE certification.
Certification Fees
Examination Fees
The course fee includes the BCCE examination fee.
Follow-up Courses
BCM Technical, Specialised and Audit Courses
Learning Resources
Min no of Pax
Venue
Singapore
Malaysia
Berjaya Times Square Hotel, Kuala Lumpur
Funding
Malaysians who attend the course in Malaysia are eligible for HRDF funding, do contact your company's HR department to confirm your maximum funding eligibility.
Terms and Conditions
BCM Institute will conduct the course only if there are sufficient participants. BCM Institute reserves the right to alter the course content, alter the course location, cancel or reschedule the course at any time without liability. Participants would be able to defer their courses for cases of course alterations.