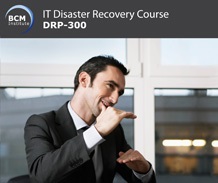 2.5 days (inclusive of half day)
Course Description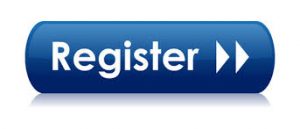 This is a 2-day intermediate course most suited for IT DR Implementer or IT business unit coordinators who deals with specific area within the DR planning process, and any IT professional embarking on their IT Disaster Recovery Plan (DRP) career.
Certification


Disaster Recovery Certified Specialist (DRCS) Certification is awarded to participants who successfully completed their DRCS examination, with verifications of the participant's experience by BCM Institute.
Objectives
Participants will be imparted with crucial DR skills and knowledge; empowering them to support the organisation and DRP team to:
Assess risk to IT and technology related components within the IT environment.
Understand the conduct of the application impact analysis used to identify critical IT and technology resources to support key users.
Be able to relate to Recovery Objectives and identify the recovery solutions.
Develop and evaluate effectiveness of related recovery procedures.
Walkthrough the tests and exercises for IT disaster recovery.
Who Should Attend?
DRP-300 is designed for System Administrators and Managers; Database Managers and Administrators; DR Coordinators; Project Managers involved in application development, systems and network implementation and support; systems support engineers and consultants.
Examination
This course incorporates a 100-Multiple Choice Question electronic exam on the next day. The duration of examination is 2 and 1/2 hour. Candidates who achieve with a passing score of 75% or higher are eligible to apply for the BCM Institute's Disaster Recovery Certified Specialist (DRCS) accreditation. The examination fee is included as part of the course fee.
Course Fee
Singapore – SGD2,200
Malaysia – MYR 4,680*
*Malaysians who attend the course in Malaysia are eligible for HRDF funding, do contact your company's HR department to confirm your maximum funding eligibility.
This course fee does not include application processing fee for the DRCS certification.
Certification Fees
SGD75 (Certification Fees are to be paid during application after participants has passed their Qualifying DRCS exam).
Examination Fees
The course fee includes the DRCS examination fee.
Follow-up Courses
DRP-400 IT DRP Manager
DRP-5000 IT DRP Expert Implementer
BCM-600 Technical Courses (Non-certification Technical Courses)
Learning Resources
Min no of Pax
Venue
Malaysia
Swiss Garden Hotel & Residences
Terms and Conditions
BCM Institute will conduct the course only if there are sufficient participants. BCM Institute reserves the right to alter the course content, alter the course location, cancel or reschedule the course at any time without liability. In these circumstances, participants will be offered for deferment to the next run of the same course.