Member of BCM Institute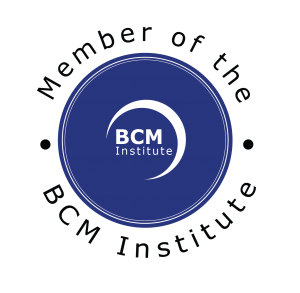 Member of the BCM Institute is a membership, meant to recognise the commitment that professionals have displayed investment in his/her time and money, towards enhancing their knowledge of Business Continuity Management. These includes the attendance of BCM Institute's competency and specialised courses, the participation of at least two days of any BCM Institute's sanctioned conferences/seminars and professionals who had attended a recognised BCM series of professional courses for a duration of 4 days.As a member of the BCM Institute, you can take advantage of the complete suite of BCM Institute support:
This benefits of the membership include the complimentary access to certain BCM Institute's resources, regular updates, access to BCM Institute's forum, the invitation to special BCM Institute's activities and educational aids put together from time to time for its community of participants, which numbers approximately 2300 BCM professionals globally.
The objective of this membership is to enable committed professionals to continue to raise the bar regarding their knowledge, understanding and application of business continuity in the functions that they perform, and also to continue to spread visibility about Business Continuity and Disaster Recovery within their fellow professionals that they interact on an ongoing basis.
This Membership of the BCM Institute is not a professional certification.
Fee Payment
Annual Maintenance Fee: SGD 50