Taaouicha Mujahid, attended BCM-5000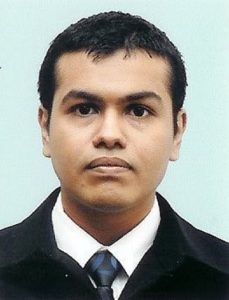 The Blended Learning Experience was immersive and was delivered in manageable bite-sized portions. There was ample time for all participants to work on the assignments hence facilitating our self-study and revisions for the examinations.
I have been in Security Management line and have worked for CNB and Singapore Customs before transitioning to a Health, Safety and Environmental Management Role. I have always been aware and practised BCM at my worksites.
With the knowledge gained from this course, I am able to better value add to my organisation as an HSE Manager. I am now more proficient in the planning of my organization's BCM Measures with regards to Emergency Planning, Supply Chain Management as well as Contractor Management during tendering of projects. BCM is increasingly becoming more important and prominent in today's VUCA world. COVID-19 and the new norm brought about due to the differences in the way we commute, work etc had impacted many processes and BCM Measures are very important to allow the organization to meet its MBCO in the event of a surge of cases or a mutation in the virus. When preparing Emergency Response Measures, I am able to apply BCM concepts to improve our Scenario Planning to ensure that it is comprehensive and reflects current operational circumstances.
The content, assignments, guidance, readings and group discussions had formed the basic building blocks to improve our knowledge in BCM. I was able to directly apply the knowledge gained from the BCCE Course to improve on my work performance. My industry, the Construction Industry was one of the hardest-hit industries due to COVID-19 and I do believe that many Construction Companies would be able to better mitigate the impact of COVID-19 if a Comprehensive BCM System had been implemented.
https://www.bcm-institute.org/wp-content/uploads/2016/09/bcmi-logo.png
0
0
Nor Azizah
https://www.bcm-institute.org/wp-content/uploads/2016/09/bcmi-logo.png
Nor Azizah
2020-12-18 12:07:14
2020-12-24 09:35:14
Taaouicha Mujahid, attended BCM-5000