BCM-5000: ISO 22301 Business Continuity Management System Expert Implementer (Hybrid)
One (1) E-learning | Two (2) 3 hour Online sessions + Assignment | Two (2) Days Onsite Classroom | Examination
BCM executives in charge of their organisation's BCM plans and looking to upgrade their competency may like to sign up for this holistic  ISO 22301 Business Continuity Management System. Experienced BCM executives who would like to have their ISO 22301 Business Continuity Management System expertise certified would also gain from enrolling on the course.
Participants enjoy a structured and thorough ISO 22301 business continuity management (BCM) system understanding to implement and maintain their BCM plans. The course takes its cue from the globally recognised 7 BCM Body of Knowledge or BCM BOK implementation methodology.
Essential steps for developing business continuity and disaster recovery strategies will be shared. Design and implementation of BC plans would also be facilitated in a hands-on 1-day workshop. Tips and best practices for preparing and conducting awareness and training programmes are also part of the curriculum.
Skillsets they would gain include project management, risk analysis and review, business impact analysis, recovery strategy, plan development, testing and exercising, and program management.
There is no pre-requisite to attend the course. Participants from all backgrounds and experience levels are welcome.
On completion of the course, participants should have acquired the skills and understanding to be able to drive complex BCM programs and BC projects for the entire organisation. A 3 1/2 hour, 150 online MCQ exam would be administered at the end of the course to test their understanding of the concepts taught.
This course is now conducted as a Hybrid Learning approach where the final two modules (modules 3 and 4) are conducted as an onsite class at a dedicated location.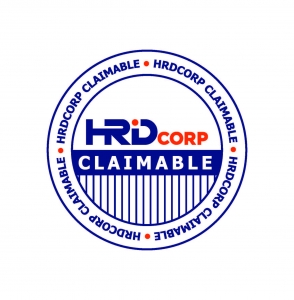 The Business Continuity Certified Expert (BCCE) Certification would be awarded to participants who successfully completed and passed the Qualifying BCCE examination attached to the course, sends in an application detailing at least 3 year of BC experience , make the application processing fee payment of SGD150 and satisfies and meets the experience requirements of the independent certification body.
If you prefer a fully online course, click the schedule below.
Objectives
Objectives
This course will provide participants with the concept and knowledge, which will enable them to:
Identify possible threats that may disrupt critical business functions in the organisation.
Strengthen organisational resiliency to counter major incidents and disaster.
Identify and analyse business requirements to recover critical business function.
Develop business continuity and recovery strategies.
Develop and implement comprehensive BC plans.
Create and develop BCM awareness and training programme.
Conduct exercises and tests.
Implement BCM audit and assessment programmes to ensure BC plan effectiveness.
Drive organisation-wide BCM program.
Ensure effective program management on an ongoing basis.