CM-400: Crisis Management Manager
Four (4) 1-hour sessions + Assessment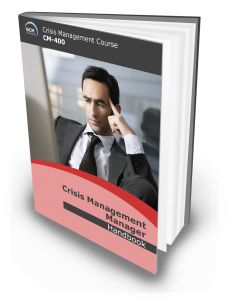 CM-400 Crisis Management Manager Blended Learning Course (BL-C-4)
The CM-400 Crisis Management Manager Blended Learning is an advanced Crisis Management course equivalent to the international certification Crisis Management Manager course.  Its combination of both online and face to face interaction allows busy crisis management executives to study with minimal disruption to their schedule.
The course is divided into 2 modules where each module allows you to understand to manage a crisis management team, execute crisis communication and develop a crisis simulation exercise. To attempt the course, one has to complete the CM-300 Crisis Management Implementer Blended Learning Course.
The course would put more emphasis on pandemic management and how it relates to crisis management.
It is expected to be completed within 4 weeks.
MODULES
Module 1 & 2 (Module 3 & 4 of BCM-5000 Blended Learning)  – Facilitated Online Workshop
In Module 3, participants will explore their role as crisis management manager and the importance of crisis leadership. They will be walking through the different crisis phases and understand how the ISO 22300 Societal Security –  Guidelines for Incident Preparedness and Operational Continuity Management can be implemented.
Similar to Module 2, pre-readings and guidance notes would be shared before participants join a 2 x 1 hour facilitated online workshop on different days.
To know more about what is covered in the module, you may like to read more here.
It would then be followed up by Module 4 where participants will be tasked to design a crisis simulation that would be able to test a person's role and function in a crisis or emergency.
Participants would be provided pre-readings and guidance notes before they present in the 2 x 1 hour facilitated online workshop.
To know more about what is covered in the module, you may like to check out this page.
Yes, I am interested. I want to know more about what this course has to offer!
Price
SGD3,850
SGD150 (Certification Fees are to be paid during application after participants has passed their Qualifying CMCE exam)
Estimated Duration
Lapse period of 14 weeks
Certificate
1 Crisis Management Certified Planner (CMCP) Certificate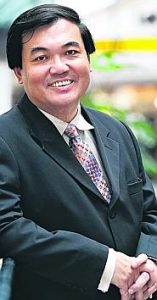 Dr Goh Moh Heng
His primary areas of expertise include Business Continuity Management (BCM), Disaster Recovery Planning (DRP), ISO22301 BCM Audit and Crisis Management. Since 2011, Dr Goh had served as global head for Standard Chartered Bank and tthe Government of Singapore Investment Corporation, now known as GIC.  Moh Heng has assisted more than 100 organisations, particularly those operating in the Asia-Pacific and Middle-East Region in their successful implementation of their Business Continuity Management System (BCMS) and achieving their BS 25999/ SS 540 / ISO 22301 organisation certification.

Crisis Management Certified Planner (BCCP) Certification is awarded to all who complete all the 2 modules of the CM-400 Blended Learning course.

Crisis Management Certified Expert (CMCE) Certification is awarded to participants who successfully completed all Blended Learning sessions and passes the live assessments and pass the Qualifying CMCE examination  (for Singaporean and Singapore PR participant) or the end of  module assessment, sends in an application detailing at least 3 year of CM experience, and satisfies and meets the experience requirements of the independent certification body.