CM-300 Crisis Management Implementer
Emphasis on COVID-19 Pandemic Preparedness
One (1) E-learning | Four (4) 1-hour sessions + Assessment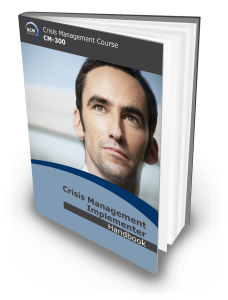 CRISIS MANAGEMENT BLENDED LEARNING COURSE (BL-CM-3)
This intermediate Crisis management (CM) course is the next step after completion of the CM E-learning course (Crisis Management Fundamentals Package). The course is divided into 2 Modules which is expected to be completed within 10 weeks.
MODULES
Module 1 – CM E-Learning Courses
Sign up any of the following BCM Fundamentals E-learning package:
Note: Participant is expected to complete Module 1 within 4 weeks after registering before pursuing Module 2
Module 2 – Facilitated Online Workshop
Participants will be given the opportunity to practice the fundamental concepts of risk analysis and review (RAR), business continuity strategy (BCS), Plan development (BC Plan), testing and exercising via hands-on and interactive sessions with fellow participants from various industries.  Participants are expected to complete an actual RAR, BCS and BC Plan templates using your organisation examples.
This hands-on practice would be facilitated by industry practitioners that include current BCM managers, consultants and vice presidents from renowned banks and higher institutions.
Note: Participants are required to submit their assignment and will be assessed at the end of each session (there are a total of 3 sessions for Module 2). The assignments are expected to be completed and submitted to the facilitator within 3 days after each session, failing which, shall disqualify the participant from receiving the CMCS certification.
PRICE
SGD2,400 (Inclusive of CMCS certification application fee)
ESTIMATED DURATION
Elapse period of 10 weeks
CERTIFICATE
4 Certificate of Completion (COC)
1 Crisis Management Certified Specialist (CMCS) Certificate
Please choose your preferred batch wisely to ensure your availability for the dedicated web-training session.
If you are joining live, make sure the date is in your diary. The webinar will take place on the following dates:
Module 1: April 6th, 2020 | 10:00 AM & 05:00 PM Singapore time (GMT+8)
Module 2: April 13th, 2020 | 10:00 AM & 05:00 PM Singapore time (GMT+8)
Module 3: April 20th, 2020 | 10:00 AM & 05:00 PM Singapore time (GMT+8)
Modele 4: April 27th, 2020 | 10:00 AM & 05:00 PM Singapore time (GMT+8)
or email us for the latest schedule on the blended learning offering for 2020!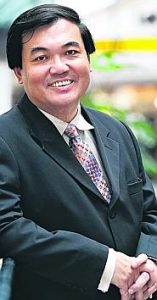 CM Certified Specialist (CMCS) Certification is awarded to participants who successfully completed and passed the Qualifying CMCS examination attached to the course, sends in an application detailing at least 1 year of CM experience , make the application processing fee payment of SGD75 and satisfies and meets the experience requirements of the independent certification body.
Objectives
Objectives
Participants will emerge with a clear understanding on the expectation of crisis management and its processes. These includes the understanding of the following:
Understand the crisis management planning methodology.
Assemble the crisis management team members.
Assess the risk and threats such as riots, supply chain disruptions and product recalls.
Learn to track and trace incident events and prioritize decisions and activities.
Link crisis communications within and outside of the organization.
Have a clear view of the command and control within the command centres.
Coordinate with external agencies and local authorities.
Test and exercise the crisis management plan.
Manage the crisis management together with other plans such as BC and DR.
Who Should Attend?
Who Should Attend?
Novice professionals designated for crisis management (CM) roles and responsibilities.
Experienced CM professionals who want to have a formal walkthrough and a complete understanding of his/her organisation CM effort.
Appointed members of the CM team who is updating, reviewing and managing the CM plan.
Appointed member who is managing the command centre operations/ emergency operations centre.
Novice and newly appointed CM and support teams members who need to upgrade the CM skill and knowledge within a limited time span.
Organisation Business Continuity Management (BCM) Managers/ Coordinators who need to integrate and train the CM team.
Security, Facility, Administration, Crisis Communication (CC),  IT Disaster Recovery (DR)  and other designated Team Leaders who are members of the CM support and Operations team
Course & Examination Fee
Course Fee
SGD 2,400 (Blended Learning)
SGD 1,300 (for those who have attended the CM-200 Crisis Management Planner course via E-learning)
Certification Fees
SGD75 (Certification Fees for CMCS certfication in inclusive).
Other Information
Follow-up Courses
CM-400 Crisis Management Manager (Note that completing CM-300 is a pre-requisite)
CM-5000 Crisis Management Expert Implementer (Note that it is a combined version for both CM-300 and CM-400 courses)
BCM-600 Technical Courses (Non-certification Technical Courses)
BCM-300, BCM-400 or BCM-5000 course
BCM-8530 BCMS Lead Auditor Courses
Learning Resources
Min no of Pax
5
Terms and Conditions
BCM Institute will conduct the course only if there are sufficient participants. BCM Institute reserves the right to alter the course content, alter the course location, cancel or reschedule course at any time without liability. In these circumstances, participants will be offered for deferment to the next run of the same course.