Blended Learning (BL) Course
As everyone races to upgrade their competency to maintain relevance in the fast-moving and changing world, many of us wish to attend physical classes but often we face difficulties managing our work schedule and the availability of the physical class.
BCM Institute is proud to announce it's "live" and on-demand course that you can attend at any time and anywhere!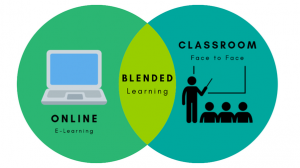 How Does it Work?
There are currently 5 blended learning courses you can choose from. All courses are based on the needs of the business continuity, risk management and crisis management managers.
Each course consists of Module 1: E-learning and  Module 2: Facilitated Online Workshop (one hour per each session) and Module 3-4: Facilitated Online Workshop (two hours per each session) to be conducted in a period of 12 sessions.
All participants can join any round of our courses and start their module 1 at any time but once they have secured the ideal round/schedule, they will be joining Module 2 – 4 at the round's specified schedule. This would aid in following through the learning journey as they will be joined by the same participants and group of facilitators.
All blended learning course allows you to get an internationally recognised certificate.
Catch up On Demand
If you can't attend the "live" webinars with valid reasons, please notify BCM Institute upon registering for the blended learning for you to receive a recording of the webinar. Otherwise, attendance is compulsory.
To know more about the different blended learning courses, you can check out the links below.