BCM Blended Learning Package
In this fast moving knowledge acqusition world, many of us wish to attend physical classes but often we are facing difficulties managing the work schedule and the availability of the desired locations. BCM Institute is proud to announce it's live and on-demand course that you can attend at anytime and anywhere!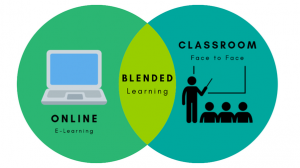 How Does it Work?
For this training, candidate will have to successfully attended and completed BCM Institute's Module 1: E-learning, participants will be invited to a four (4) sessions of Module 2: Facilitated Online Workshop (one hour per each session) to be conducted in a period of 45 days or 6 weeks.
In this blended learning consisting of two modules, participants will be introduced to the key concepts of developing business continuity, crisis management, crisis communication and disaster recovery strategies, design and implementation of its plans, preparing and conducting awareness and training programmes. Tools and templates will be provided to develop specific business continuity (BC), crisis management (CM), crisis communication (CC) and disaster recovery (DR) plans and the key is to contextualise to your environment.
This course incorporates the gathering of necessary data for the analysis of an organization's critical business functions. Using a case study and experience sharing by the facilitator, this course has been recommended by past participants to be a practical course that will take the participants through the proper implementation of a BCM/CM/CC/DRP plan.
This hands-on practice would be facilitated by industry practitioners that include current BCM managers, consultants and vice presidents from renowned banks and higher institutions.
At the end of the course, participants will be assessed by the facilitator before being qualified to achieve the Business Continuity Certified Specialist certification.
Catch up On Demand
If you can't attend live, please notify BCM Institute upon registering for the blended learning for you to receive a recording of the webinar.