BCM-8530: ISO 22301 BCMS Lead Auditor
Training Approach (Blended vs Hybrid)
Blended Learning:
Attend One (1) E-learning | Six (6) 3 hour sessions + Assignment | Examination
Hybrid Learning
Attend One (1) E-learning | Two (2) 3 hour sessions + Assignment | Two (2) Days Onsite Classroom | Examination
Visit BCM-8530 (hybrid) course page for more details.
BCMS Lead Auditor Blended-Hybrid Learning Course (BL-HL-A-5)
The BCM Auditor Blended Learning is a comprehensive course equivalent to the international certification BCMS Auditor.  Its combination of online and face-to-face interaction allows busy and interested auditors to study with minimal disruption to their schedule.
The course is divided into 4 modules where each module allows you to understand BCM fundamentals,  ISO 22301 BCM audit fundamentals, internal auditor fundamentals, and external auditor fundamentals. All participants would be provided access to the ISO 22301 standard so that they can simulate live auditing.
It is expected to be completed within eight weeks for the blended learning approach and five weeks for the hybrid approach.
MODULES
Module 1 – BCM E-Learning Courses
ISO 22301 BCMS Fundamentals Package
Note: Participant is expected to complete Module 1 within 2 weeks after registering before pursuing Module 2.
Module 2 to 4 – Facilitated Online Workshop
There will be pre-readings before each state of the module. After which a facilitated discussion would be conducted with fellow participants and facilitated by industry practitioner instructors.
While module 1 would concentrate on ensuring participants are competent in their BCM fundamentals,  Module 2 would introduce them to audit fundamentals as well as an introduction to the requirements of ISO 22301 BCMS Standards.
Module 3 would then take them through what is expected of an ISO 22301 BCMS auditor. They will be taken through the steps of how to conduct audit fieldwork and present their findings.
In Module 4 participants can look forward to knowing how to review and report an ISO 22301 BCMS audit findings as well as how to conduct an audit follow-up.
Participants would be provided pre-readings and guidance notes before they present in the facilitated online workshop.
For Malaysians residing in Malaysia, this course is HRD Corp claimable.
OR;
Module 3 & 4 – Hybrid Learning (Onsite)
Starting in 2023, this course will be offered onsite for Module 3 and Module 4 in a designated capital in Asia.  The content is similar, except the course is run over two days (click here to find out more)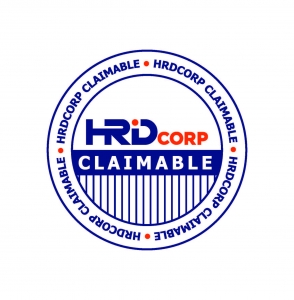 Yes, I am interested. I want to know more about what this course has to offer!
Price
SGD3,850
SGD150 (Certification Fees are to be paid during application after participants has passed their Qualifying BCCLA exam)
Estimated Duration
Lapse period of 8 weeks
Certificate
1 Business Continuity Certified Planner (Audit) (BCCP (Audit)) Certificate*
*Upgradable to Business Continuity Lead Auditor (BCCLA) subject to proof of 1 Years of BC Experience
Please choose your preferred batch wisely to ensure your availability for the dedicated web-training session.

Business Continuity Certified Planner (BCCP) Certification is awarded to all who complete all the 4 modules of the BCM-8530 Blended Learning course.

Business Continuity Certified Lead Auditor (BCCLA) Certification is awarded to participants who successfully completed all Blended Learning sessions and passes the live assessments and pass the Qualifying BCCLA examination  (for Singaporean and Singapore PR participant) or the end of module assessment, sends in an application detailing at least 1 year of BCM experience, and satisfies and meets the experience requirements of the independent certification body.
Objectives
Objectives
This course will provide participants with the concept and knowledge, which will enable them to: