As a newcomer in BCM, Blended Learning has truly set up my foundational competence by providing the conceptual framework and application in its series of virtual classes. The program was well-structured in such a way that pre-work readings and post assignments were already outlined to supplement the sessions. Learning was truly at the comfort of my home. We highly encouraged our Risk Managers in Aboitiz Group to take this course as a minimum requirement. In the end, I would like to thank Dr. Goh Moh Heng, Rose Lam, and the rest of the BCMI team/staff in building my credibility and confidence in BCM
Mairin Madrid
Aboitiz Equity Ventures, Inc.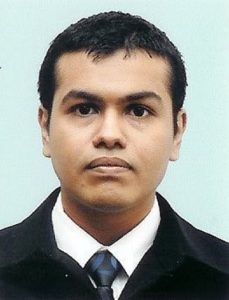 The Blended Learning Experience was immersive and was delivered in manageable bite-sized portions. There was ample time for all participants to work on the assignments hence facilitating our self-study and revisions for the examinations.
Taaouicha Mujahid
Bothar Boring and Tunnelling
Dr Goh, thank you very much for the opportunity to take up another one of your great courses. Blended Learning was truly an experience! Not sure about the rest but I really appreciated all the hands-on activities; I think this is very good and value-adding improvement over the physical sessions. I wonder if you will make the webinar recordings available? There were times my connection was not good so you would get cut off. I would love to be able to listen in full and note down all the experience-based tips you gave.
Dana Macarilay