2 Day Coursework + 3 1/2 Hour Qualifying DRCE Examination to be taken on the following day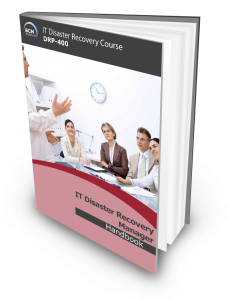 This course is intended for experienced IT disaster recovery (DR) planners. It is also designed for IT professionals who has minimal DR experience and would like to have an in-depth understanding of this subject.
The main difference is that IT professionals with does not have the required years of IT DR planning experience will need to accumulate the necessary experience before they are awarded with the "Expert" certification.
All aspects of IT DR planning will be discussed. Participants will be guided to review each stage of the DR Planning (DRP) Methodology and the process will include all aspects of creating the DR plan. The course concludes with the understanding on the need for exercising and maintaining the DR plan.


 DR Certified Expert (DRCE) Certification is awarded to participants who successfully completed and passed the Qualifying DRCE examination attached to the course, sends in an application detailing at least 3 year of DR experience , make the application processing fee payment of SGD150 and satisfies and meets the experience requirements of the independent certification body.